Daily Meditations by James Allen – Day Six
The lover of the pure life renews his mind daily.
As the energetic man of business is not daunted by difficulties, but studies how to overcome them, so the man of ceaseless aspiration is not crushed into submission by  temptations, but meditates how he may fortify his mind; for the tempter is like a coward, he only creeps in at weak and unguarded points.
The tempted one should study thoughtfully the nature and meaning of temptation, for until it is known it cannot be overcome. He who is to overcome temptation must understand how it arises in his own darkness and error, and must study, by introspection and meditation, how to disperse the darkness and supplant error by truth. A man must know himself if he is to know truth. Self-knowledge is the handmaid of self-conquest.
Engage daily in holy meditation on Truth and its attainment.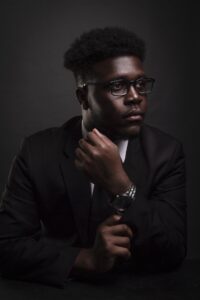 Guided Meditation – Anxiety Positive Affirmations