Our life is what we make it by our own thoughts and deeds.
Man attains in the measure that he aspires. His longing to be is the gauge of what he can be. To fix the mind is to fore-ordain the achievement. As man can experience and know all low things, so he can experience and know all high things. As he has become human, so he can become divine.
The turning of the mind in high and divine directions is the sole and needful task. What is impurity but the impure thoughts of the thinker? What is purity but the pure thoughts of the thinker? One man does not do the thinking of another. Each man is pure or impure of himself alone. The man of aspiration sees before him the pathway up the heavenly heights, and his heart already experiences a foretaste of the final peace.
There is a life of victory over sin, and triumph over evil.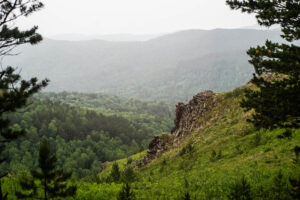 Daily Meditations by James Allen – Day Two